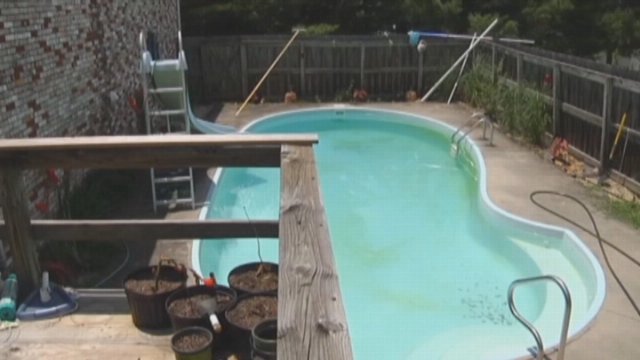 CROSSVILLE, TN (WFSB) -
Police in Tennessee said a couple came up with a creative way to distract a man, just so they could steal from him.
According to CNN, a Crossville, TN woman asked her male neighbor if she could cool off in his pool because it was so hot.
The unidentified homeowner gave her the green light to hop in, and said she then wanted to know if she could take off her clothes and swim naked.
He agreed, showed her to the pool and sat there watching her for around 20 minutes.
He said he thought her husband was back at their house getting cigarettes the whole time. When she was all done swimming, he said he grabbed her a towel and invited her to church.
She declined and left.
Now the man said he was tricked because when he went into his home he noticed jewelry, medications and the service weapon he used when he was a Mississippi deputy were gone.
Police said they have identified the man and woman they believe were involve,d but they have yet to locate them.
Copyright 2013 WFSB (Meredith Corporation). All rights reserved.