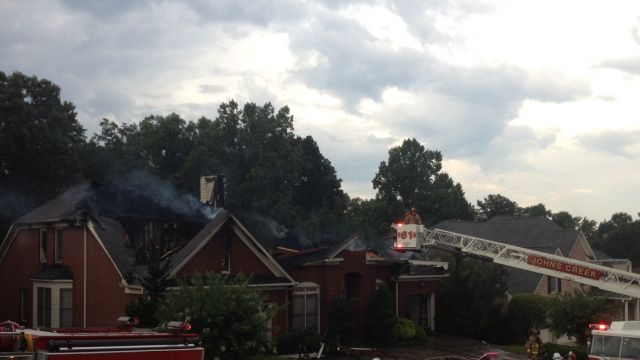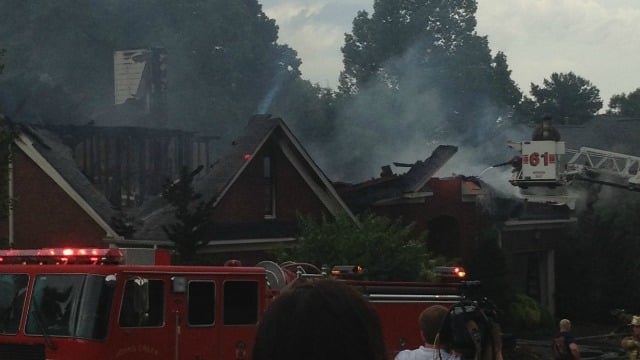 JOHNS CREEK, GA (CBS46) -
Firefighters said lightning sparked a house fire on Donnington Drive in Johns Creek.
Sachim Sangole lives next door to the house in The Estates at Wellington subdivision. He said he saw a big light come down from the sky and when he looked out the window again, his neighbor's roof was on fire. Sangole said he called 911.

Two young men were inside the home, where they live with three other friends. The pair said they heard a noise, and when the fire alarms went off, they called 911 and ran outside.
Johns Creek firefighters said they arrived within minutes of receiving the 911 call.
Firefighters said the fire moved quickly, and were forced to retreat from inside the home within 10 minutes. The house is a total loss.
The roof of the home caved in just before 6 p.m.
Firefighters said they were able to put out most of the fire within 20 minutes and contain it from spreading to other houses.
No injuries were reported.

Copyright 2013 WGCL-TV (Meredith Corporation). All rights reserved.