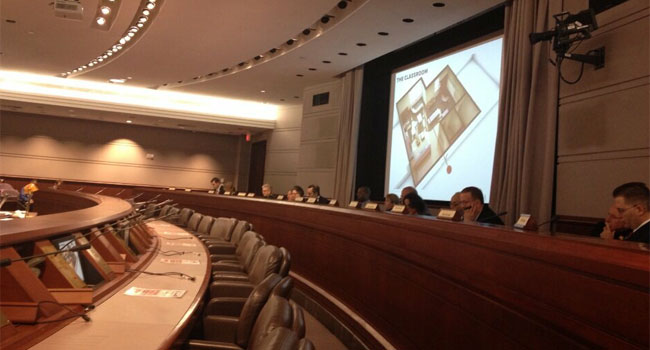 (File photo) The Sandy Hook Advisory Commission
HARTFORD, CT (WFSB) -
Gov. Dannel P. Malloy and the Sandy Hook Advisory Commission will meet at the Legislative Office Building on Friday to discuss public safety and school security across the state.
Malloy and the commission will review new state laws that were approved from the recent legislative session. They will also watch a presentation on school security from the president of the National School Safety and Security Services.
The Sandy Hook Advisory Commission was created by Malloy and consists of a 16-member panel. The commission reviews current policy and makes specific recommendations in public safety, with a focus on school safety, mental health and gun violence prevention.
The meeting on Friday is the 13th time the group has met since it was established in January, following the Newtown tragedy where 20 children and six adults were shot and killed at Sandy Hook Elementary School.
More information about the group, its members and additional documents can be found here.
Copyright 2013 WFSB (Meredith Corporation). All rights reserved.