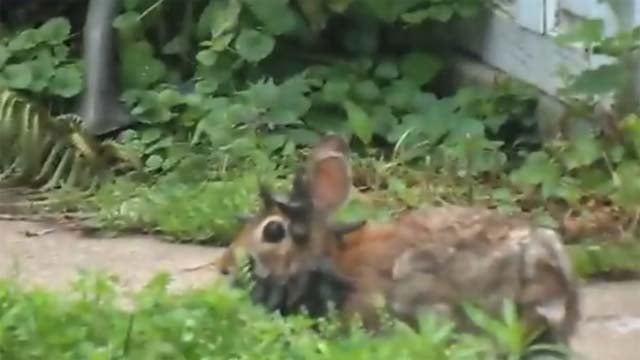 ATLANTA (CBS46) -
Youtube user Gunnar Boettcher believes he may have found a majestic and magical creature living around his house.
Gunnar Boettcher jokes in his YouTube posting that the rabbit he caught on video feeds off of the dying souls of other rabbits.
After watching the video, many Internet users are saying this may be the world's scariest rabbit.
Gunnar Boettcher believes the creature may have a skin disease called Shope papilloma virus.
Have you every seen anything like this? Share with us on Facebook or Tweet us #CBSATLScaryRabbit.
Copyright 2013 WGCL-TV (Meredith Corporation). All rights reserved.