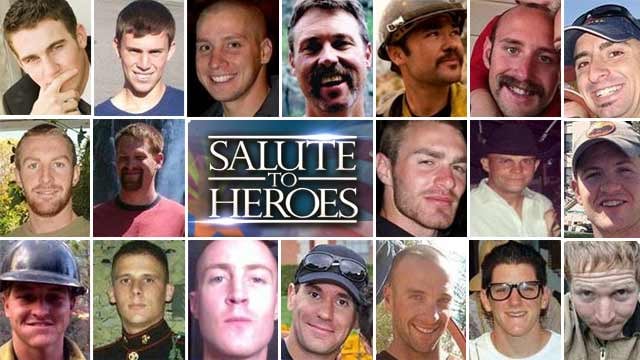 (Source: CBS 5 News)
PHOENIX (AP) -
Commanders asked for six retardant-dropping airplanes less than an hour before 19 Arizona firefighters died last month in a sign of how dire the situation became before the crew was engulfed in flames.
The six planes were never deployed or arrived because of the limited number of tankers in the nation's aerial firefighting fleet and the dangerous weather conditions at the time. Fire officials say even if they had been available winds were so strong they couldn't have been used to save the firefighters' lives.
But the fact that so many planes were requested provides more proof that firefighters were facing an increasingly dangerous scenario.
The Associated Press obtained details about the aerial effort Friday through a public records request. The fire northwest of Phoenix destroyed more than 100 homes.
[Click here to read the transcript of DPS radio calls confirming the deaths of the firefighters (PDF)]
Copyright 2013 Associated Press. All rights reserved.