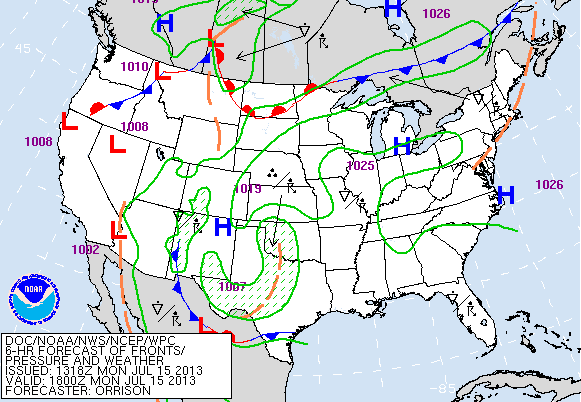 Good morning! We had a few isolated showers this morning, generally into Northeast Georgia as well as a few in Greenville county. As the day wears on, high pressure will continue to gain strength and keep us drier than we've been in more than weeks. For today, expect a mix of sun and clouds, and temperatures into the upper 80s Upstate with lower 80s in the mountains. Even with the drier air moving in, we still have quite a bit of moisture in the soil so there is a slight chance for an afternoon pop-up thunderstorm, however most will stay dry. The even better news is that Tuesday will bring more sunshine than today. The same situation applies, with more sun than clouds, and just a slim chance for a pop-up shower in the afternoon or early evening, as highs reach 90° Upstate and the middle 80s for the mountains. Once Wednesday rolls around, the high pressure will start to move out and we return to our typical pattern of scattered afternoon showers and thunderstorms.

Looking back over the last few weeks, many have been curious as to just how many days in a row we've seen these storms. Starting on June 30th, we have seen rain in the Upstate area every single day. That makes 15 straight days so far, with a slim chance to make today the 16th. I'm sure you're not surprised to see that we are well above our average values for rainfall, so here's a little breakdown.
Average rainfall for July 1-15: 2.02". Rainfall for 2013 July 1-15: 11.25". Average yearly rainfall up to July 15: 25.25". Rainfall for 2013 up to July 15: 43.84". So, we are 9.23" up from where we should be this month, and 18.59" up from where we should be this year.