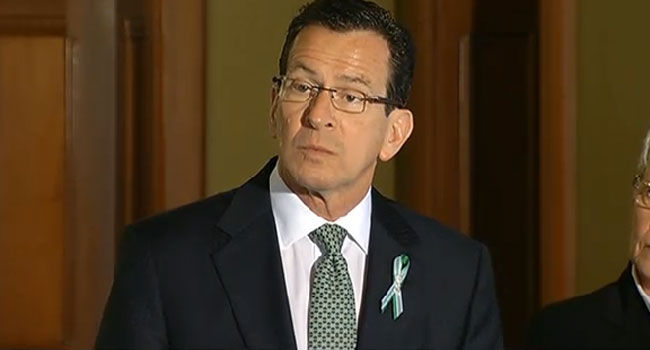 NEWTOWN, CT (AP) -
As a local group prepares to distribute $7.7 million in donations to families of Newtown school shooting victims, Connecticut's governor is expressing frustration with the process and wants an independent party to handle the remaining nearly $4 million in donations.
Gov. Dannel P. Malloy wrote a letter to the Newtown-Sandy Hook Community Foundation saying he hopes families are not precluded from receiving additional money.
The foundation says the fund is best managed locally and the remaining money will help all affected.
Twenty-six children and educators were killed in the mass shooting Dec. 14. A draft of a proposal released last week calls for their families to receive $281,000 each. Families of 12 surviving children who witnessed the shootings would each get $20,000; two teachers who were wounded would get $150,000 between them.
Copyright 2013 The Associated Press. All rights reserved. This material may not be published, broadcast, rewritten or redistributed.