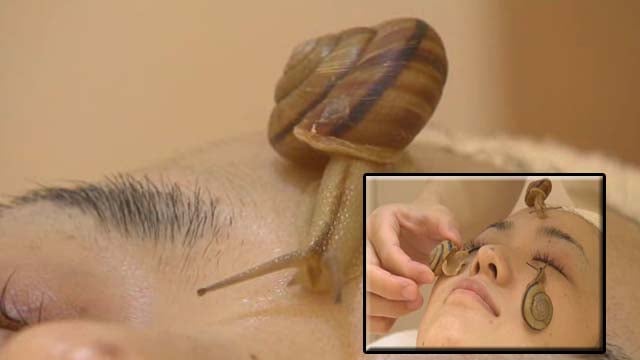 CNN/ Telestream Flip Technology
JAPAN (CBS46) -
How far would you go to keep a youthful appearance?
Some women in Japan are paying $100 to have spas put snails on their faces.
Apparently, the snails have secret beauty-boosting mucus they leave behind as they slide across your face.
According to some medical professionals, the snail slime is packed with proteins, antioxidants and an acid that helps the skin retain moisture and reduce redness.
Let us know what you think of this beauty trend. Tweet us #SnailfacialCBSATL or share with us on Facebook.
Copyright 2013 WGCL-TV (Meredith Corporation). All rights reserved. CNN contributed to this report.