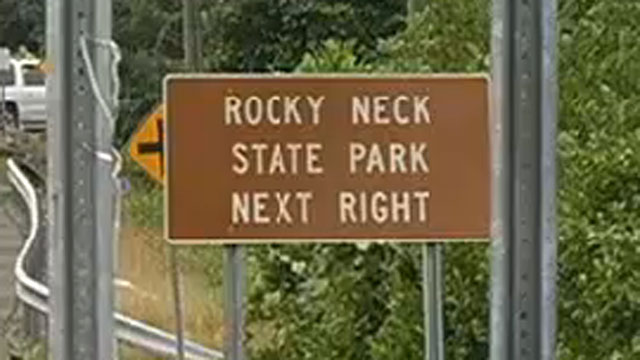 NIANTIC, CT (WFSB) -
The east end of Rocky Neck State Park in Niantic is closed Tuesday due to poor water quality, according to the Department of Energy and Environmental Protection.
The water quality at the beach is not safe for swimming as detected through testing by DEEP.
Water samples are collected by DEEP staff and analyzed at the Department of Public Health Lab came back with high levels of bacteria.

According to DEEP officials, indicator bacteria are not disease-causing pathogens, but are one of the tools used by the authorities to evaluate the potential for contaminated waters.
No swimming signs were posted at the east end of the park.
However, Eyewitness News found some people still swimming in the water.
"I am not drinking it, I am just swimming in it," said one swimmer, who wished not to be identified.
The water at the park will be tested again on Wednesday.

All other state parks, lakes and ponds are open Tuesday.
Copyright 2013 WFSB (Meredith Corporation). All rights reserved.