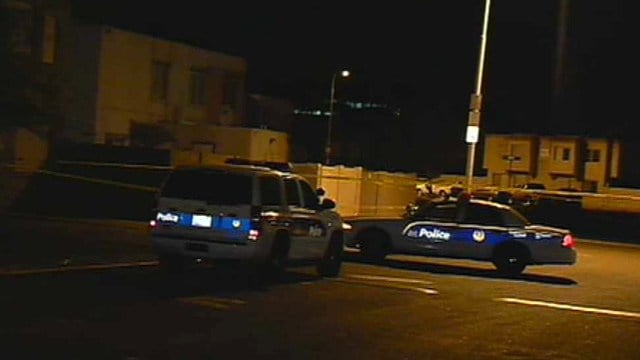 A man was found dead at these Phoenix town homes while he was partying with a group of teenagers. (Source: CBS 5 News)
PHOENIX (CBS5) -
With their parents out of town, some teenagers decided it was a good time to invite some friends over and turn their townhome into party central Tuesday night, according to a Phoenix police officer.
But the festive atmosphere took a tragic turn for the worse after an adult man who randomly walked up and joined the party died, the officer said.
The man had ingested an unknown substance and passed out in the townhome near 48th Street and Broadway Road, so some of the teens picked him up and put him on the patio, the officer said.
A person who came to pick up the man realized he had died, the officer said.
The teens, all between 14 and 17 years old, "freaked out" when they realized the man was dead and ran, leaving police with no eyewitnesses to what happened, the officer said.
Officers were still trying to determine what substance the man had taken and were trying to piece together the events that led to the man's death.
The investigation is continuing, the officer said.
Copyright 2013 CBS 5 (KPHO Broadcasting Corporation). All rights reserved.