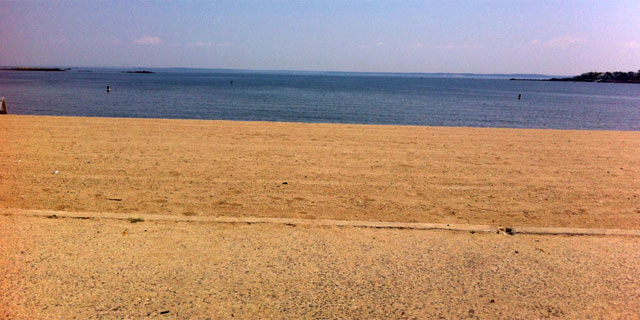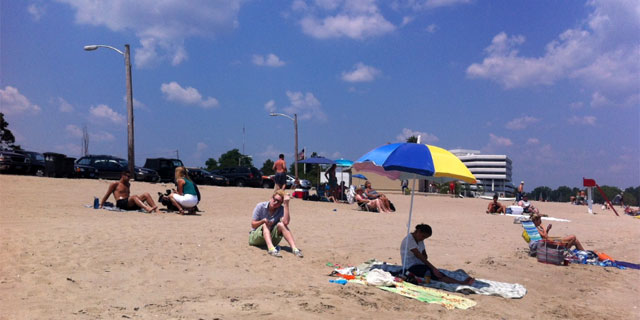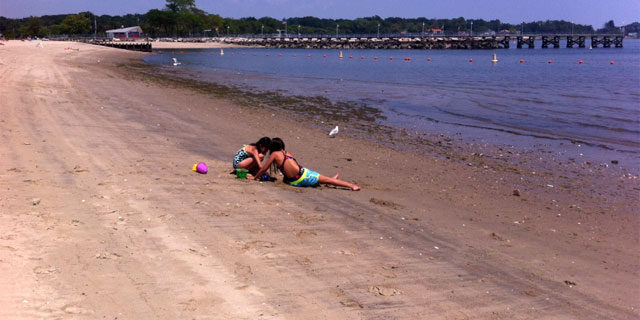 STAMFORD, CT (WFSB) -
Two beaches in Stamford were shut down Tuesday afternoon after a blockage was found in sanitation drainage system and caused sewage to flow into the water.
The Cummings and West beaches remained closed to swimmers Wednesday after sewage discharge was discovered.
On Tuesday, a sewage-like odor was discovered near the intersection of Van Buskirk Avenue and Cove Road at about noon.

City officials said a blocked sewer main forced grease and oil to back up into the system.
The water pollution control authority came in and tracked some smelly storm drains back to the pond. That's where a grayish hint in the water revealed signs of raw sewage.
"They told us there was a sewage pipe leakage and they couldn't fix. And that's why the beach closed," said beachgoer Diane Giamba. "I'm bummed because we go here all the time."

Officials with the U.S. Environmental Protection Agency took samples of water on Tuesday. However, EPA guidelines state city officials must wait 22 hours to reopen the beaches

If the samples come back clean, the beaches could reopen on Thursday morning.
East and Quiggly beaches in Stamford are open to the public.
Copyright 2013 WFSB (Meredith Corporation). All rights reserved.