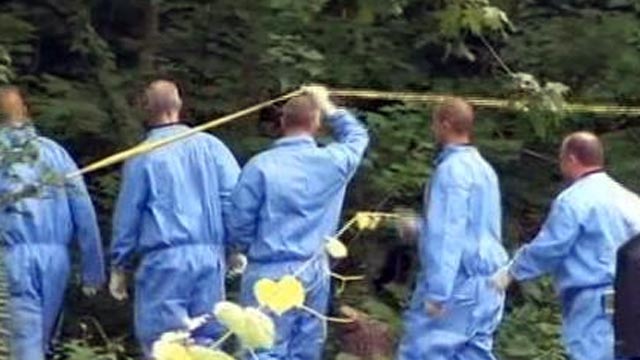 SUFFIELD, CT (WFSB) -
Police have identified the body found inside a duffel bag along a popular hiking trail in Suffield last week, but have not released the name of the victim.
Two teenagers walking Quarry Ridge late Friday afternoon smelled a foul odor and notified police. Police said when they went to investigate they found a body of a black man stuffed into a large duffel bag similar to a golf bag.
An autopsy of the body was performed over the weekend. Police said they know the name of the victim, but aren't releasing his name until after his family is notified.
Police said they believe the victim is from Connecticut; however, they believe that Quarry Ridge was not the main crime scene. It is unclear how long the body was in Suffield for.

Investigators said they are now looking at other towns outside of the Suffield area.
Quarry Ridge is a popular hangout for biking, walking or hiking and a bike path, which travels from Westfield, MA to Collinsville, CT.
The name of the victim will be released after the family is notified.
Anyone with information about the incident is asked to call Suffield police at 860-668-3870.
Copyright 2013 WFSB (Meredith Corporation). All rights reserved.