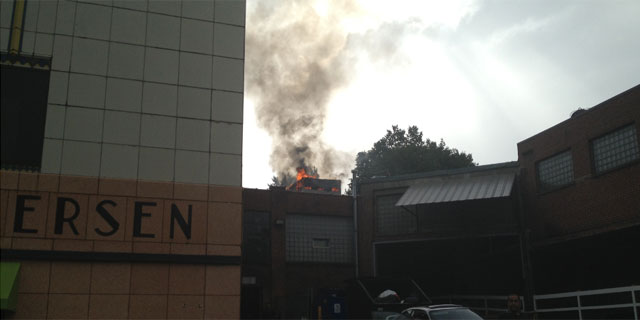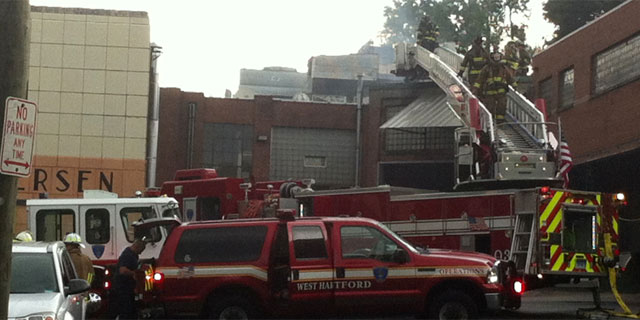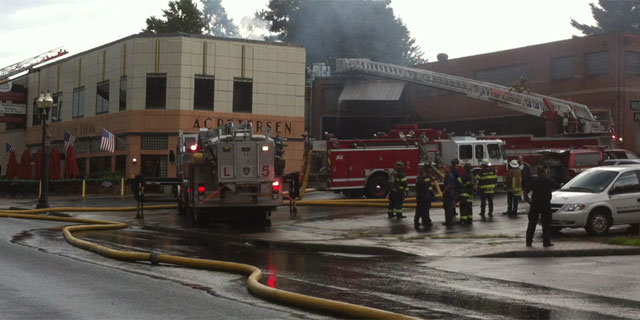 WEST HARTFORD, CT (WFSB) -
Firefighters battled a fire at a popular, historic restaurant in West Hartford Tuesday evening.
The fire was reported on the roof of ice cream plant at AC Petersen Farms Restaurant located at 240 Park Rd. around 4:45 p.m.
The fire was contained to storage room above area where the ice cream is produced. There was no damage to the restaurant, owner Catherine Denton said in a statement to WFSB.

There were a few customers and employees in the restaurant at the time of the fire, but there were no serious injuries.
Employees told Eyewitness News that they smelled smoke, but did not understand the severity of it.
An unidentified man came from across the street to warn the people inside the building and he said there was smoke pouring out of the top of the facility.
The restaurant is expected to reopen Wednesday morning at 7 a.m. for breakfast, according to Denton.

The cause of the fire remains under investigation, but Denton said it could be related to piece of equipment.
Copyright 2013 WFSB (Meredith Corporation). All rights reserved.