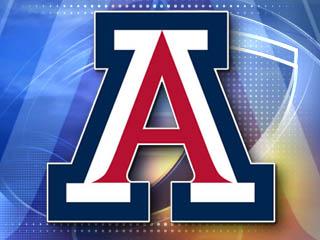 (Source: CBS 5 News)
TUCSON, AZ (CBS5) -
A University of Arizona football player has been arraigned on felony drug and weapon possession charges.
Tucson Police Department spokeswoman Sgt. Maria Hawke said Patrick Onwuasor, 20, was formally charged Tuesday with possession of marijuana for sale, possession of a deadly weapon and possession of narcotic paraphernalia, after the case was presented to the Pima County Grand Jury.
Hawke said there was a home invasion about 2 a.m. on April 29 at an apartment in the 2500 block of West Anklam. Hawke said the Beverly Hills Police Department in Beverly Hills, CA, contacted Tucson police with information they found at a separate incident in their jurisdiction that related to the Tucson home invasion.
As part of the investigation, detectives served a search warrant on an apartment in the 800 block of East Wetmore in late June 2013. Detectives found drugs, drug paraphernalia and a weapon in Onwuasor's room.
Hawke said detectives do not believe Onwuasor was involved in the home invasion. The investigation is ongoing.
Copyright 2013 CBS 5 (KPHO Broadcasting Corporation). All rights reserved.