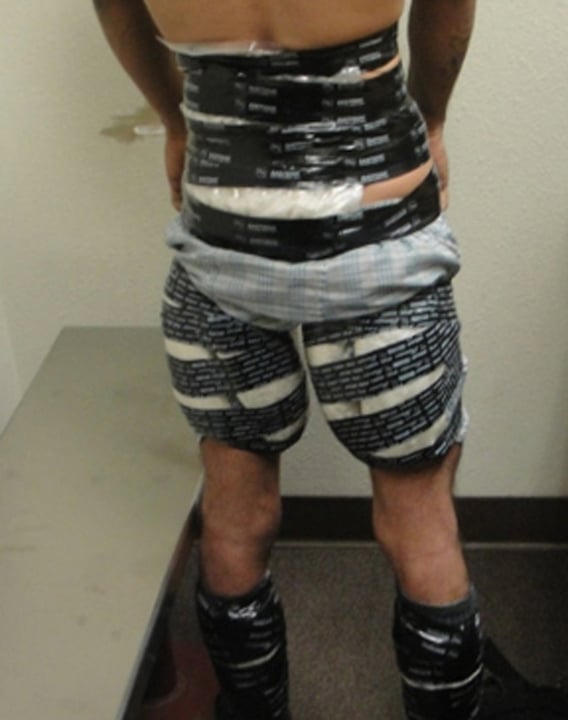 Meth was found strapped around the man's waist, thighs and calves. (Source: U.S. Customs and Border Protection)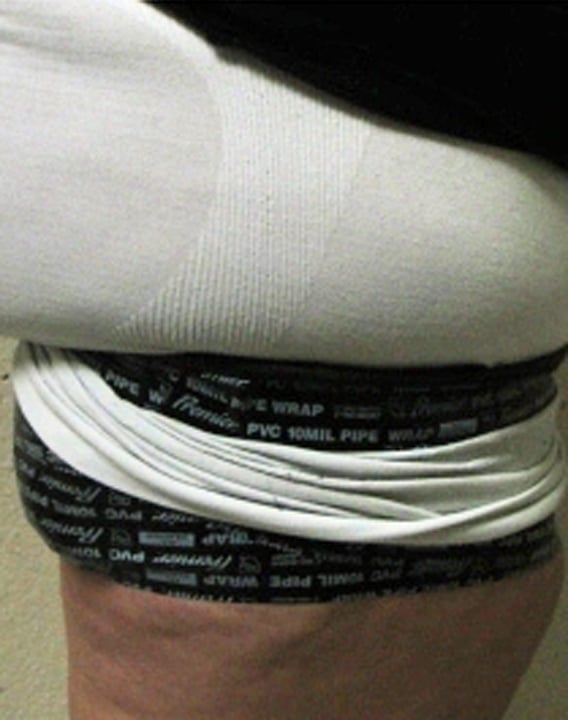 Officers said they found the woman had concealed meth packages around her thighs. (Source: U.S. Customs and Border Protection)
SAN LUIS, AZ (CBS5) -
An Arizona couple is in federal custody after officers said they strapped more than 10 pounds of methamphetamine to their bodies and tried to smuggle it into the U.S.
Melissa Lopez Delgado, 22, and Briayan Efrain B. Ramirez-Garcia, 20, of Somerton, were taken into custody Tuesday at the Port of San Luis.
The couple was attempting to drive across the border when they were selected for additional inspection.
During a pat-down search, officers said they found them both to be concealing methamphetamine on their bodies.
Delgado had packaging wrapped around her thighs, while Ramirez had packages wrapped around his waist, thighs and calves, U.S. Customs and Border Protections officers said.
The packages contained a combined 10 pounds of methamphetamine worth an estimated $157,000.
The drugs and vehicle were seized. Delgado and Ramirez were turned over to U.S. Immigration and Customs Enforcement's Homeland Security Investigations.
Copyright 2013 CBS 5 (KPHO Broadcasting Corporation). All rights reserved.