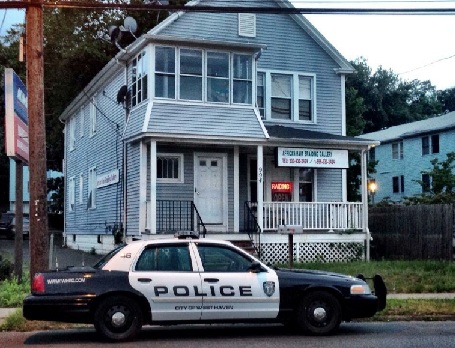 WEST HAVEN, CT (WFSB) -
Police in West Haven are investigating reports of a home invasion reported early Thursday morning.
Police responded to a home on Campbell Avenue around 5 a.m.
A woman told officers she was leaving work when confronted by two men, one of whom hit her in the face and forced her back inside.
Inside, a second person was confronted by the robbers, and they stole $10.
Both of the victims said the suspects were armed with pistols and wearing masks and gloves.
They reportedly fled the scene in a white vehicle.
Anyone with information about the robbery is asked to call police.
Copyright 2013 WFSB (Meredith Corporation). All rights reserved.