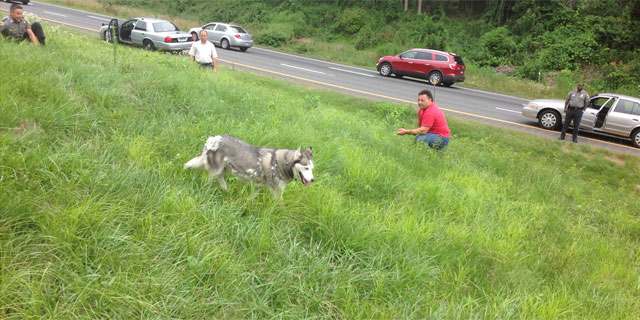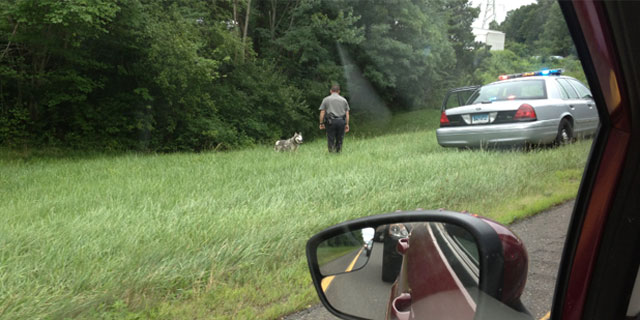 SOUTHBURY, CT (WFSB) -
Man's best friend created a traffic jam on a major state highway Thursday afternoon.
A Siberian husky was seen running on the westbound side of Interstate 84 in Southbury around 12:30 p.m. The animal was scared and standing on the highway divider, according to drivers.
Connecticut State Police said they received several calls about the dog running around on I-84.

However, residents and several troopers sprung into action to help the dog, but the animal did not want to be caught.
Eventually, they were able to catch up to the husky and it was taken into police custody.
The dog had no tags or collar so they are unsure where the dog even came from or how it got there, police said.
Anyone who recognizes the dog is asked to state police at 203-267-2200.

Copyright 2013 WFSB (Meredith Corporation). All rights reserved.