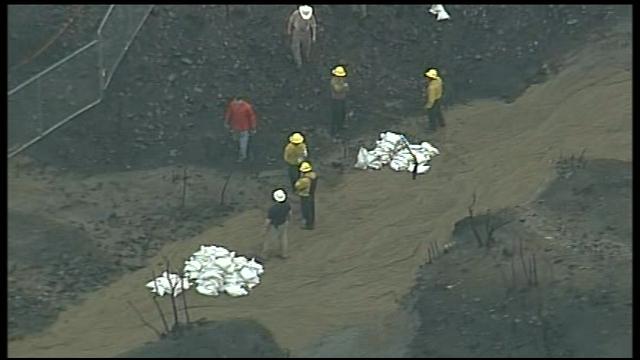 (Source: CBS 5 News)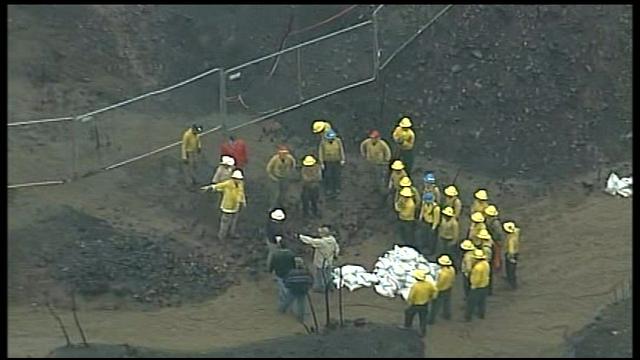 (Source: CBS 5 News)
YARNELL, AZ (CBS5) -
Water filled with ash is heading downstream and causing flooding in the community of Yarnell, less than a month after a lightning-ignited wildfire took the lives of 19 firefighters.
Normally the vegetation would hold the ground in place, but that is all burned up in the Yarnell Hill Fire. The concern is that the rain wash and built up ash will increase the possibility of significant flooding.
Aerials from the CBS 5 News helicopter showed crews moving sandbags near the site where the 19 Granite Mountain Hot Shots perished. The fenced-off area is now a memorial for the fallen firefighters.
Arizona State Forestry spokeswoman Carrie Dennett said crews from Arizona State Forestry, Yavapai Emergency Management, the Prescott Fire Department and the Yarnell Fire Department are placing 250 sandbags to protect the memorial area from flooding.
There is a flash flood warning for Yavapai County until 12:45 p.m. Friday.
Copyright 2013 CBS 5 (KPHO Broadcasting Corporation). All rights reserved.