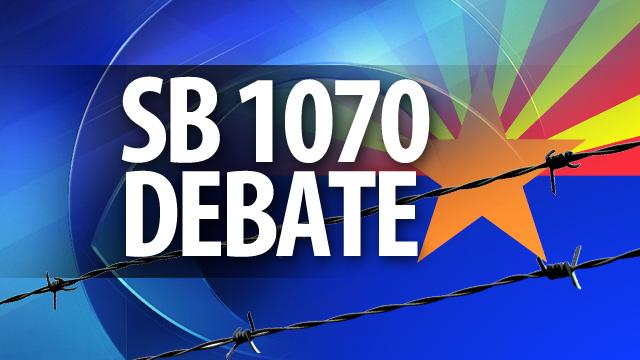 PHOENIX (AP) -
Approximately 50 people with banners and signs are marching in opposition to Arizona's landmark immigration bill, known as SB1070, signed into law three years ago.
The Puente Movement's march Monday morning began at Steele Indian School Park. The marchers were headed to the U.S. Immigration and Customs Enforcement field office on Central Avenue.
Organizers say since the law took effect coupled with additional federal programs, there have been more deportations, separated families and racial profiling.
The U.S. Supreme Court later struck down sections of the law in 2012, including the requirement that immigrants obtain or carry immigration registration papers. But the high court upheld a requirement that Arizona officers question the immigration status of those suspected of being in the country illegally.
Copyright 2013 Associated Press. All rights reserved.