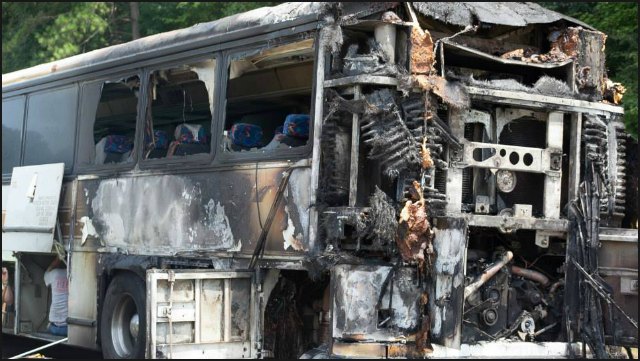 Photo by: Photographer Brandy Angel
Greene County Georgia sheriff's deputies responded to a bus fire along Interstate 20 on Monday.
Twenty-two children were on the bus when the driver could smell something burning around 2 p.m.
The bus was evacuated and no one was injured.
Photographer Brandy Angel was passing through when she saw the accident. She stopped to take photos after the fire was put out and everyone was moved to a safe location.
"You could see the flames a good mile and a half away," said Angel.
If you see news happening send photos to UReport@CBSAtlanta.com.
Copyright 2013 WGCL-TV (Meredith Corporation). All rights reserved.