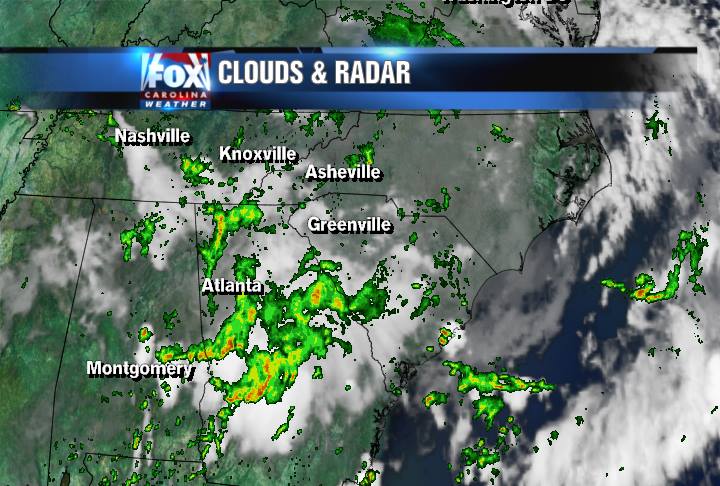 Scattered showers through this evening (radar as of 3pm)
A disturbance is approaching this afternoon and evening, so expect rain to become more and more widespread and likely for any particular area. Isolated strong storms will be possible, and localized flooding could occur where heavier downpours set up for a while.
Tonight we'll have off and on showers, and even some rumbles of thunder, but the severe weather risk overnight will be low. That risk will ramp up on Thursday as instability rises and a cold front crosses out area.
On Thursday, the best chance for strong storms will be south of I85 and especially east of I77. It's all as a cold front pushes through and mingles with unstable and moist air. Damaging wind and heavy downpours would be the primary threats. Timeframe will be from about 1-6PM, then storms should be out of our hair and on toward the east.
So... scattered showers and storms this evening, occasional rain overnight, some Thursday morning showers (and possibly heavy rain in the mountains), then storms Thursday afternoon (mainly south of I85).
Friday & Saturday look dry.... YIPPEE!!!