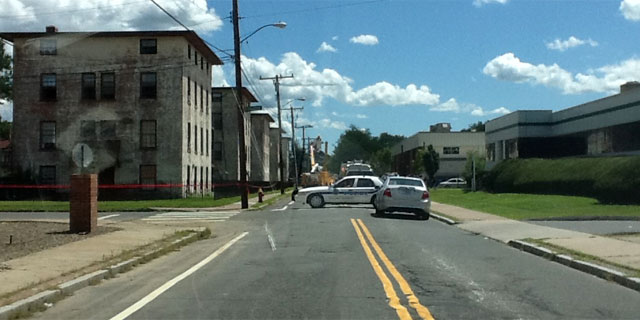 HARTFORD, CT (WFSB) -
A worker was electrocuted while making repairs at a home in Hartford Tuesday afternoon.
An unidentified worker was fixing a gutter at a home on Van Block Avenue around 12:30 p.m. The worker lost control of the ladder that he was standing on and touched nearby wires.
He was electrocuted by 13,000 volts and taken to an area hospital with severe burns. The worker is in critical condition at this time.
Authorities are not releasing his name at this time.

When the ladder hit the wire, the wire fell down onto a metal fence. There is red "danger" tape up around the fence because the fence may also be electrified.
Connecticut Light & Power crews are on the scene trying to cut power to the area.

Copyright 2013 WFSB (Meredith Corporation). All rights reserved.