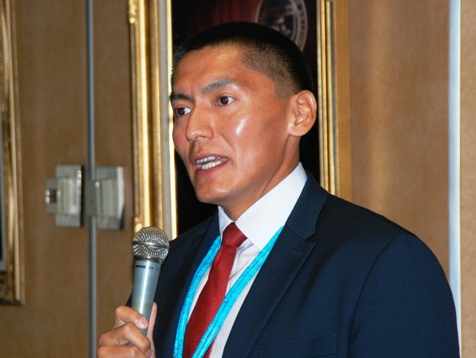 State Senator Carlyle Begay. (Source: http://www.azcapitoltimes.com)
PHOENIX (CBS5/AP) -
Chandler attorney Tom Ryan, who represents Rep. Albert Hale, wants the newly appointed state senator Carlyle Begay to prove he meets his residency requirements or Ryan will take him to court.

Ryan claims that Begay lives in Gilbert and not Ganado based on paperwork that lists Begay's address in Gilbert. Begay is claiming he ha always lived in Apache County, however he only has a P.O. Box in Apache County. Begay also served on the Gilbert Development Authority and was appointed to the Greater Arizona Development Authority. In addition, Begay was a still registered voter in Gilbert until July 22.

Anyone who is nominated to serve must be a registered voter in the district they will be serving in by the time they are nominated, according to the Secretary of State's Office. Begay was appointed July 30.
According to a letter that KPHO had obtained, there is evidence that Begay has applied for a membership in a union and said for the last seven years he has lived in Gilbert.

Begay did not immediately respond to a request for comment. He has said he meets the residency requirement for appointment to the Legislature.

Begay was appointed to replace a senator who resigned.
Copyright2013 CBS 5 (KPHO Broadcasting Corporation). All rights reserved. The Associated Press contributed to this report.