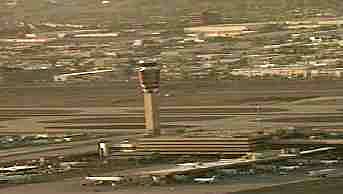 PHOENIX (AP) -
The departures of at least two flights from Sky Harbor International Airport were briefly delayed Wednesday morning because of a security concern that was quickly cleared up.

Phoenix police Sgt. Trent Crump says an employee had spotted a suspicious person going through a controlled-access door but that it turned out to be another employee.

Airport spokeswoman Julie Rodriguez says two flights' departures from Terminal 4 were held up for a couple of minutes as authorities checked things out.

Rodriguez says the airport is operating normally.
Copyright 2013 Associated Press. All rights reserved.