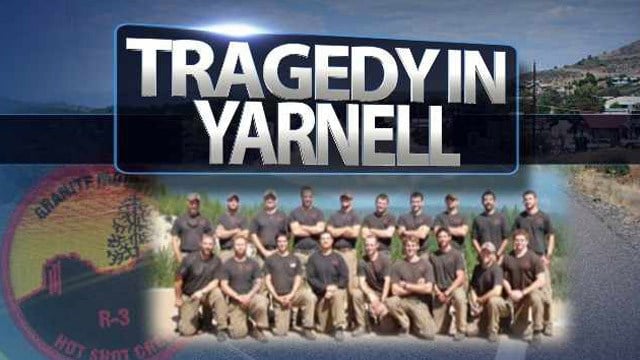 ORO VALLEY, AZ (CBS5) -
Roxanne Warneke, the pregnant widow of Granite Mountain Firefighter Billy Warneke, will hold a news conference at 3:30 p.m. today in Oro Valley to discuss the ongoing conflict over benefits for the families of the 19 fallen firefighters.
Roxanne Warneke, who is expecting to have her first child in December, will speak at the Golder Ranch Fire Station in Oro Valley.
She will also talk about a letter she has sent Arizona Gov. Jan Brewer about the conflict.
Her husband and 18 other Hotshots were killed when flames from the Yarnell Hill Fire overtook them on June 30.
Only six of the Hotshots were full-time employees of the Prescott Fire Department, and the city has said it would be illegal to award permanent employee survivor benefits to the families of the other members because they were classified as seasonal workers.
The family of Andrew Ashcraft brought attention to the issue by pleading with city officials for the more lucrative benefits. They say Ashcraft worked full-time hours and was promised a full-time position.
On Tuesday, Division Chief Darrell Willis of the Prescott Fire Department said that he never made that promise and that city employees can't be promoted based on a supervisor's verbal commitment.
An attorney for Ashcraft's wife, Juliann, said the city is oversimplifying legal issues related to his employment.
Copyright 2013 CBS 5 (KPHO Broadcasting Corporation). All rights reserved.