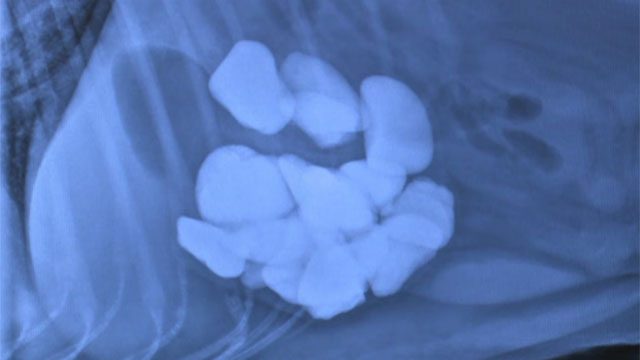 One dog in Minnesota attempted to get more minerals in his system.
Gordon, who is seven-year-old golden retriever from Eden Prairie, had to go under the knife Wednesday to have two-pounds of rocks removed from his stomach.
Gordon's owner isn't sure why the dog decided to dine on the landscaping stone because his dog food was within reach.
The staff at the Twin Cities Vet Clinic said there were no problems during the surgery, which lasted two hours.
Gordon is recovering and is expected to be fine.

© 2013 Cable News Network
.Turner Broadcasting System, Inc. All Rights Reserved.