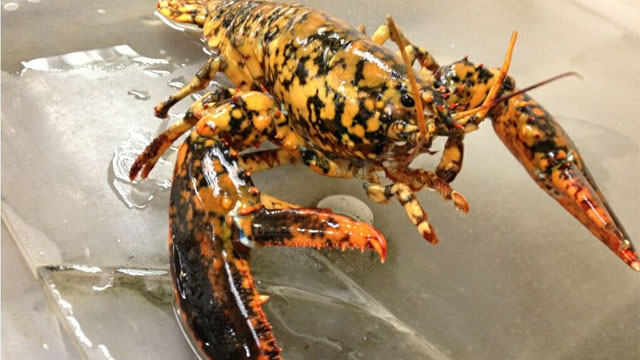 MYSTIC, CT (WFSB) -
In an unexpected turn of events, a rare lobster on its way to Mystic Aquarium has died.
The extremely rare, multicolored calico lobster was caught somewhere off the Atlantic seaboard and weighed about 1.25 pounds.
The yellow-and-black spotted lobster, named Katie, came into port Thursday, according to its buyer, Tri-Town Foods of Connecticut.
It was due to be donated to Mystic Aquarium on Friday.
Scientists said the find was one in 30 million.
Copyright 2013 WFSB (Meredith Corporation). All rights reserved.