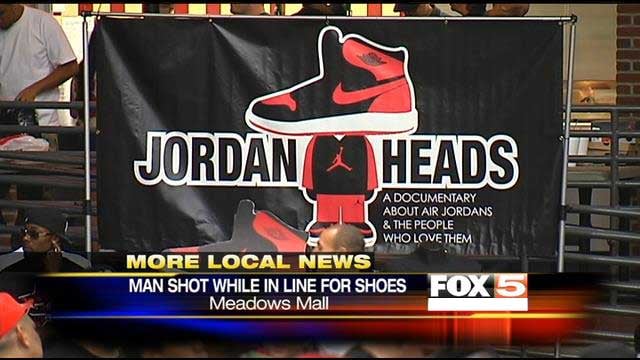 LAS VEGAS (FOX5) -
One person was shot at the Meadows Mall while waiting in line to buy new shoes Saturday morning.
A Las Vegas man is in critical condition at University Medical Center after getting shot waiting to purchase the new Michael Jordan high-top tennis shoe.
A Las Vegas police spokesman confirms, The shooting happened at 4 a.m. while a long line was forming well before dawn in anticipation of the new release of the shoe."
Police say a fight broke out and one person shot another person.
The name and age of the victim have not yet been released.
Copyright 2013 KVVU (KVVU Broadcasting Corporation). All rights reserved.