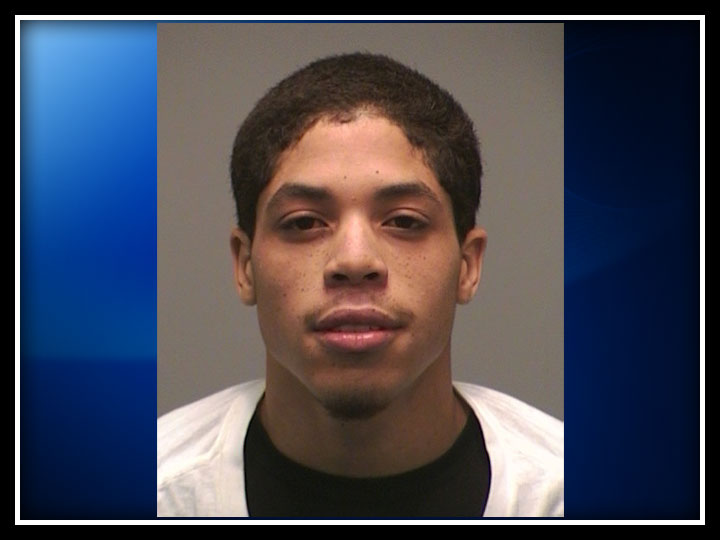 The following photo of Carmine Watkins was provided by the New Haven Police Department.
NEW HAVEN, CT (WFSB) -
The owner of a New Haven pizza restaurant warded off two would-be robbery suspects late Friday night.
Two masked men with a rifle entered the Pizza Heaven II restaurant at 410 Blake St. around 11:45 p.m. and demanded money from the employees of the establishment, police said.

One of the men took money out of an employee's pocket while the other demanded that the restaurant owner, Erdol Sahin, go to the back and get more money, police said.
Sahin went in the back of the building and got his own gun, police said. The suspects were surprised by Sahin and one of them fell to the ground. He dropped the rifle, which Sahin took.
Sahin chased the two men out of the restaurant while they attempted to hit him, police said.
A short time later, the police arrested 18-year-old Carmine Watkins of New Haven and a 17-year-old from New Haven.
They were both charged with first-degree robbery, second-degree larceny and conspiracy to commit robbery.

The rifle was determined to be a pellet rifle.

Copyright 2013 WFSB (Meredith Corporation). All rights reserved.