Still image from the Coalition to Stop Gun Violence's PSA.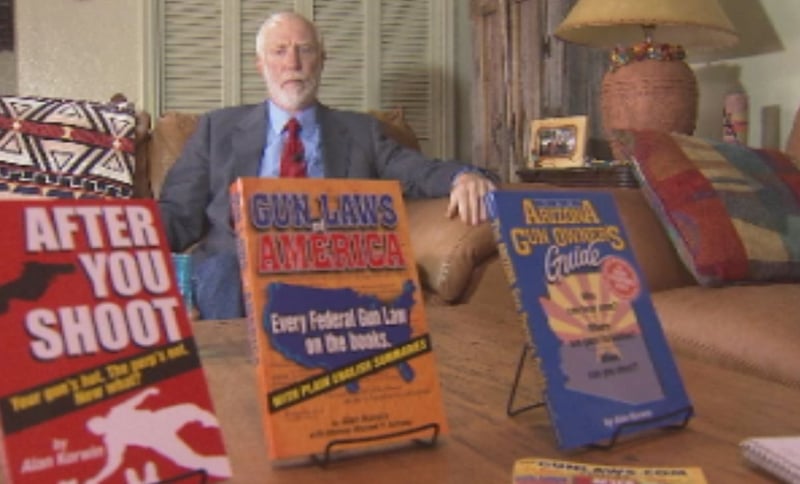 Author and gun law expert Alan Korwin disagrees with the ad.
PHOENIX (CBS5) -
A new public service announcement from the Washington, D.C.-based Coalition to Stop Gun Violence (CSGV) is getting quite the buzz.
The 90-second ad recreates some of the events leading up to the shooting that killed Trayvon Martin. Actual 911 calls from that night are used, and it's designed to elicit a certain response from viewers.
CSGV's stated mission is to "secure freedom from gun violence," and its website says the goal of the ad it to repeal so-called Stand Your Ground laws and doctrines in 26 states, including Arizona.

"It's an ad against our civil rights disguised as a public service announcement," said Alan Korwin, an Arizona author, gun expert and owner of gunlaws.com.

Korwin says the ad is very well made, but it's inaccurate, since the George Zimmerman trial did not touch on Florida's Stand Your Ground law. Rather, it was a self-defense case.

"The George Zimmerman self-defense case had nothing to do with Stand Your Ground or castle doctrine," he said.

Korwin says he hopes people watching the ad don't let their emotions get to them. Rather, he says it's best to know Arizona's laws protect the victim, not the attacker.

"I think they made a mistake in this ad because they said 'stand up against Stand Your Ground.' Stand Your Ground makes sense. If someone attacks you, you should be able to defend yourself," he said.
To see the full ad, click here.
Copyright 2013 CBS 5 (KPHO Broadcasting Corporation). All rights reserved.