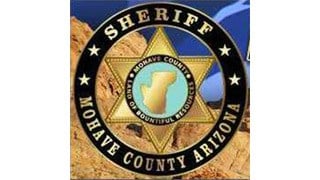 KINGMAN, AZ (CBS5) -
Mohave County Sheriff Tom Sheahan says the theft of numerous weapons from a Kingman-area home is a "serious and dangerous" situation.
The weapons stolen Monday from a Kingman-area home include two semi-automatic rifles and a semi-automatic shotgun with multi-shell drums as well as handguns and approximately 2,000 rounds of ammunition for the rifles and handguns.
Sheahan told the Kingman Daily Miner that he's concerned the weapons could be in the hands of criminals when they come into contact with citizens and law enforcement officers.
He says weapons such as the semi-automatic rifles are prime targets for theft and present a "unique and dangerous" situation for law enforcement when they're stolen.
Copyright 2013 Associated Press. All rights reserved.