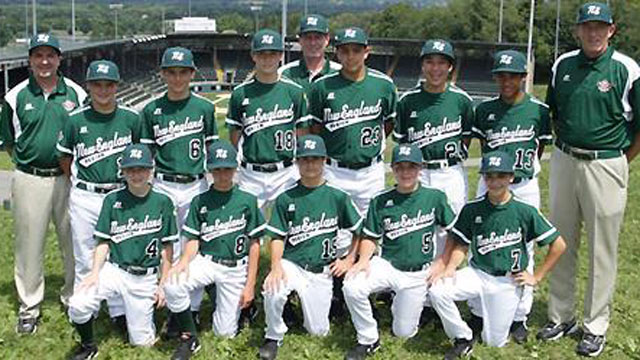 WESTPORT, CT (AP) -
Chad Knight lined a run-scoring single to left field in the bottom of the seventh inning, and New England champion Westport, Conn., beat Northwest champion Sammamish, Wash., 14-13 in a wild game Friday to earn a spot in the U.S. championship game at the Little League World Series.
Knight also hit a solo homer to tie it in the fifth.
Connecticut beat Sammamish for the second time in a week to advance to play Chula Vista, Calif., on Saturday for a berth in the title game. Tijuana, Mexico, will face Tokyo for the international title. The World Series championship is Sunday.
Washington scored 10 runs in the fourth on 11 hits to take a 12-5 lead, pounding a World Series record-tying eight straight hits off Connecticut starter Harry Azadian.
Connecticut rallied with seven runs in the bottom of the fifth to tie it at 13, getting home runs from Alex Reiner, Max Popken and Knight. Tatin Llamas and Ricky Offenberg also homered for Connecticut.
Copyright 2013 The Associated Press. All rights reserved. This material may not be published, broadcast, rewritten or redistributed.