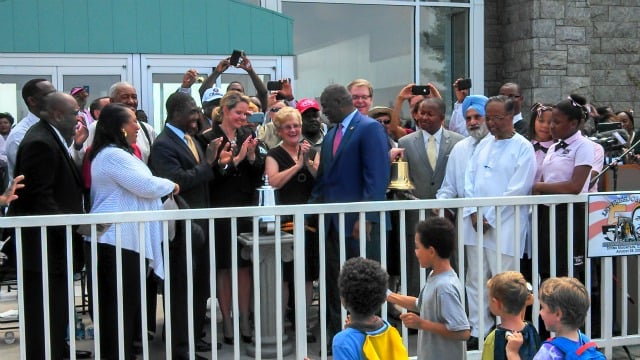 STONE MOUNTAIN, GA (CBS46) -
The sound of freedom rang out at Stone Mountain Park Wednesday at 3 p.m. sharp.
Local and state lawmakers, area residents and children rang bells in celebration of the 50th Anniversary of the March on Washington D.C. and Dr. Martin Luther King Jr's "I Have a Dream" speech.
It was a special occasion remembering the man who fought for equality and freedom for all.
"We are different, but the same. Unity is what all these religious leaders were saying today. We may be different, but there is a spirit of unity that is the purpose of today. A cry for unity," said Faye Vinson, who attended the ceremony.
"It is just amazing what Martin Luther King, Jr. represented, and what we've overcome. I just thought it was really important to be here today, and be apart of history," said Kathryn Snow, who attended the ceremony.
Copyright 2013 WGCL-TV (Meredith Corporation). All rights reserved.