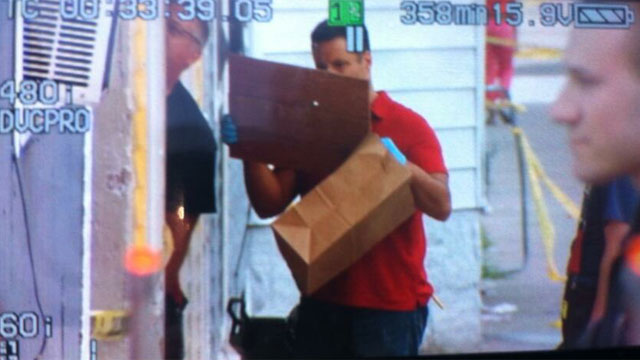 This is one of several pieces of wall Derby police have carved out from the Anson Street shooting scene.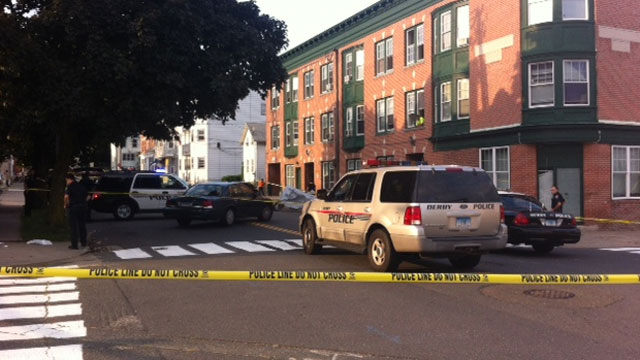 This is Oliva and Fifth streets: This is the second scene taped off after a shooting in Derby.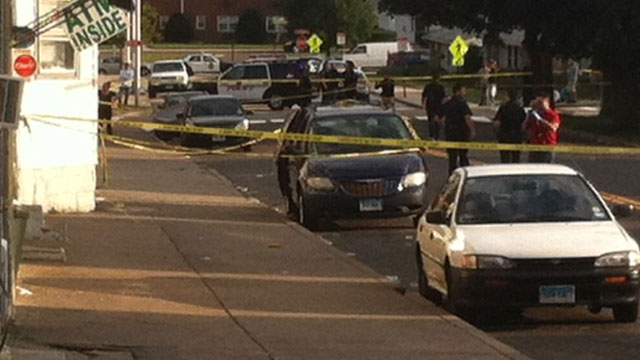 Police focused on this van on Anson Street, Derby. There's some blood on the sidewalk near it.