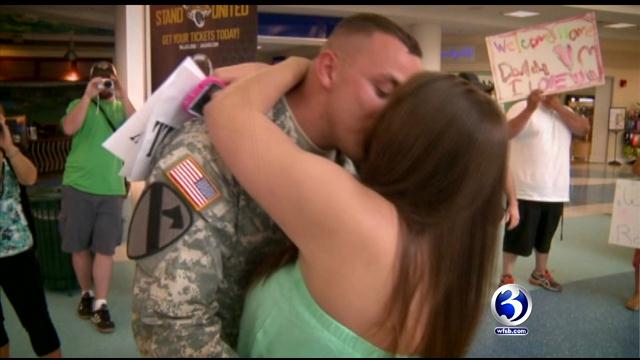 Jacksonville, Fla. -
One woman got quite a surprise after her longtime boyfriend returned from his deployment.
Kaetlyn Miller waited 11 months to see her boyfriend while he was serving in the military.
And when Sgt. Eric Parker's flight landed back home in Florida this week, he surprised Miller with a proposal.
As it turns out, it was something he planned the day he went to Cuba.
"She gave me something to think about to help take my mind off the job over there, that definitely helps," Parker said.

The proposal came as a shock for the bride-to-be. And her future husband, who is happy to be home, said the long wait was worth it.
Copyright 2013 WFSB (Meredith Corporation). All rights reserved.