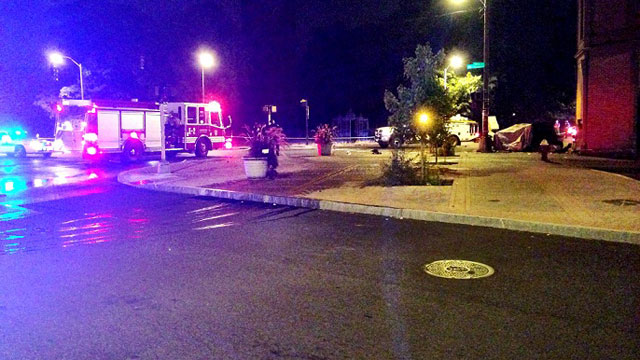 HARTFORD, CT (WFSB) -
Police have released the identities of two teenagers killed in a fiery crash in Hartford's north end early Thursday morning.
Connell Chambers, 18, and 15-year-old Rubbie Laguerre both died after their car slammed straight into a building in the area of Main Street and Albany Avenue around 1:30 a.m.
When police arrived at the scene they said they saw a car on the curb on Main Street engulfed in flames. Inside, police said, were Chambers and Laguerre seated in the driver's and passenger's seats.
Another teenager in the car, whose name was not released, was also injured.
Witnesses told police they saw the car traveling south on Main Street at an "extremely high rate of speed" before the crash and fire.
Police released the results of the two victims' autopsies Friday. The Office of the Chief Medical Examiner said Chambers and Laguerre died of blunt force trauma.
A memorial was set up at the location of the crash and visited by a steady stream of people Thursday.
Anyone with information about the crash is asked to call police.
Copyright 2013 WFSB (Meredith Corporation). All rights reserved.