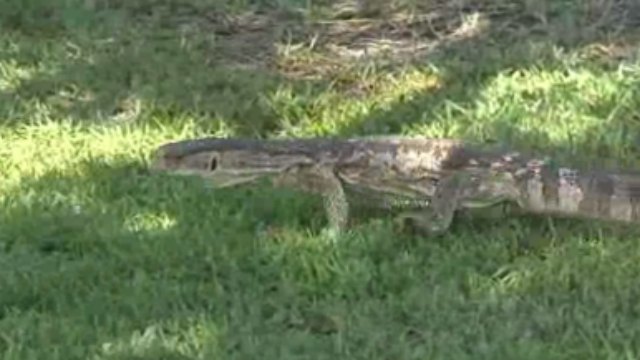 An exotic lizard on the run caused a stir in a Texas neighborhood on Friday.
Cameras were rolling as the reptile escaped from a cage and making a run for it. In the background, viewers can hear people screaming.

Neighbors teamed up to catch the four-foot long lizard, but it ended up in a woman's garage by getting in through an open door.
They were finally able to get a handle on it and animal control came to pick up the reptile.

© 2013 Cable News Network
.Turner Broadcasting System, Inc. All Rights Reserved.