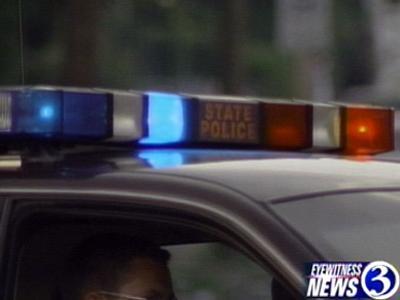 CHESHIRE, CT (WFSB) -
A mixed-breed dog is recovering after being hit by motor vehicle while walking on Interstate 84 in Cheshire on Sunday morning.
A male dog was hit on the eastbound side of the highway between exits 26 and 27 just after 7 a.m.
The dog suffered injuries to its left legs and was taken via a state police cruiser to Cheshire Animal Hospital, police said.
The dog, which has black and gray hair, is neutered and has an imbedded chip, however the chip is not registered. The dog was also wearing an orange collar, police said.
Police believe they have found the owner.

Copyright 2013 WFSB (Meredith Corporation). All rights reserved.