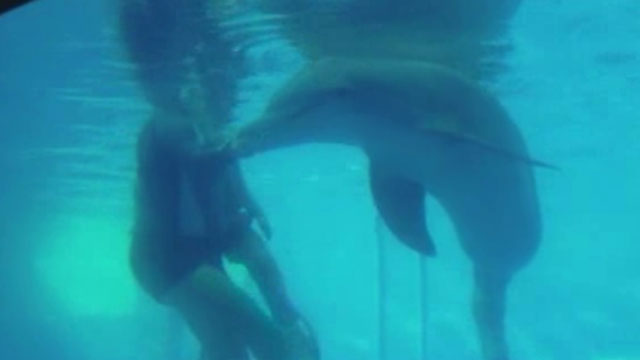 A dolphin in Clearwater, Fla. and an 8-year-old boy from England are from different sides of the world, but they shared a common bond.
Cieran Kelso has prosthetic legs and this weekend, he had the encounter of his life when he swam with Winter the dolphin, who has a prosthetic tail.
"The feeling was great, emotional to be swimming with a dolphin," Cieran said. "I love dolphins. But, the most best dolphin I've ever loved is Winter."
Cieran said he felt an instant connection to Winter after seeing her in the movie Dolphin Tale, which is a true story about a dolphin that receives a prosthetic tail.
And Sunday, Cieran traded his prosthetic legs for custom-made flippers. It was a rare one-on-one encounter with his new best friend.
Cieran said he wants to come back and work at the Clearwater Marine Aquarium, so he can always look after Winter.

© 2013 Cable News Network
.Turner Broadcasting System, Inc. All Rights Reserved.