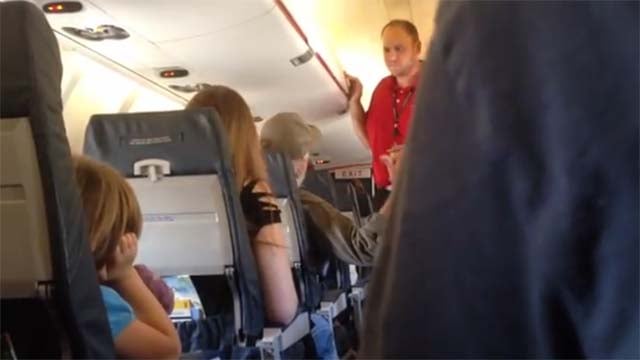 YouTube User: w1perry
ATLANTA (CBS46) -
A video on YouTube was posted after a Vietnam War Veteran was removed from a U.S. Airways flight.
The disabled vet was accompanied by a Golden Retriever service dog and was removed because the airline wanted the dog to lay on the floorboard by the man's feet for takeoff and landing instead of in a seat.

Do you agree with U.S. Airways or the traveler? Share with us on Facebook or Twitter.

Copyright 2013 WGCL-TV (Meredith Corporation). All rights reserved.