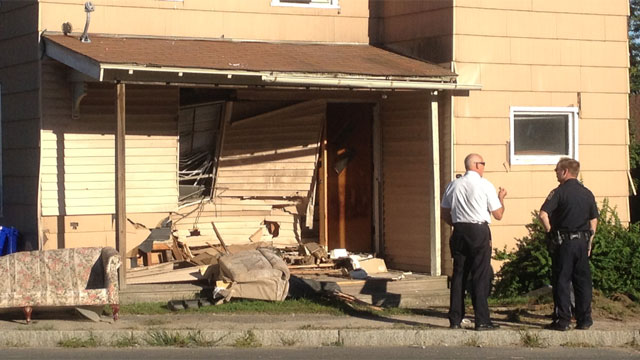 WATERBURY, CT (WFSB) -
A motor vehicle crashed in a home on Waterbury Thursday afternoon.
The crash was reported at a residence in the 500 block of Wolcott Street around 4:15 p.m.
Police said the crash caused a gas leak after the motor vehicle hit a gas meter.
Wolcott Street was closed for a brief period of time while crews work to repair the leak, police said. The street has since reopened after the gas shut off.
No serious injuries were reported, police said.
The cause of the crash remains under investigation by Waterbury police.
Copyright 2013 WFSB (Meredith Corporation). All rights reserved.