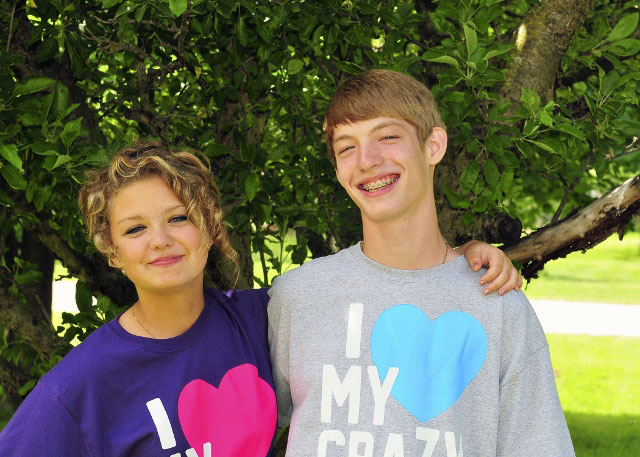 Two teenagers reported missing from Isabella County last month have been found safe in Chicago.

14-year-old Braxton Wood of Mt. Pleasant and his 13-year-old girlfriend Jayden Thomas of Clare are on their way back home.

They were located in Chicago Sunday morning around 10:00am (EST) by a Chicago police officer. A caller spotted their 2005 black Ford Explorer and called to report it. When police arrived, they say the two teens were in the vehicle.

They are scheduled for a hearing in probate court Monday morning at 11:00am.

Braxton and Jayden had been missing since Aug. 26. The couple took off with very little cash.

The parents said their relationship was becoming very serious, but they were both about to start 9th grade in two different schools. So the teens wouldn't have been able to spend much time together.

The family was originally frustrated that local authorities didn't issue an Amber Alert. The Isabella County Sheriff said it's because there was no sign of the two being in imminent danger. Because of this, some may be left wondering why time and resources are being spent in search for the two, who by all accounts wanted to remain on their own.

The Isabella County sheriff said it's because they're both so young and they were suspected to be driving around with no license or experience.
Stay with WNEM for more information. We will bring you any updates as we learn more about this breaking news.
Copyright 2013 WNEM (Meredith Corporation). All rights reserved.