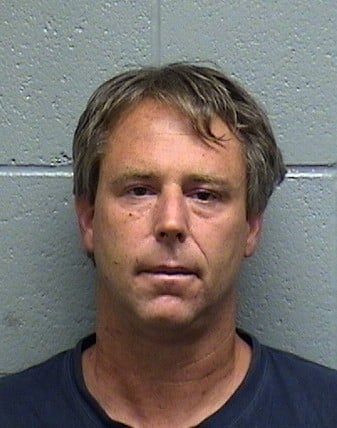 WATERTOWN, CT (WFSB) -
Watertown police arrested 45-year-old Clayton Finnemore, of Oakville, on Sunday for numerous drug and sexual assault charges.
Watertown police said the investigation into Finnemore started when two females reported being sexually assaulted inside his residence. After the complaint, the Watertown Police Patrol Division developed information leading to narcotics activity.
Watertown police said officers had to force entry into Finnemore's home Sunday morning and found an extensive marijuana growing operation. The operation included 29 mature marijuana plants and approximately 50 plants in the early stages of growth. Officers also recovered grow lights, power supplies and fertilizer.
In addition, approximately 14 pounds of dried and packaged marijuana was found in several locations inside the house. Police also found numerous narcotics packaged for sale including Methadone, Oxycontin, Roxicodone, Suboxone, Xanax and other unidentified pills, police said.
Police also recovered over $3,000 in cash and several firearms.
Finnemore was charged with numerous drug charges and additional charges with two counts of sexual assault.
He will be due in Waterbury Superior Court on Sept. 9.
Copyright 2013 WFSB (Meredith Corporation). All rights reserved.