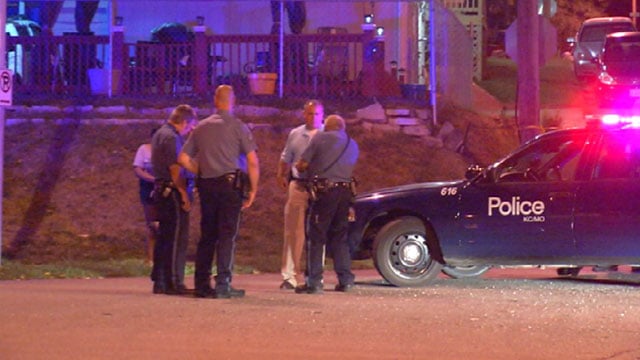 KANSAS CITY, MO (KCTV) -
A Kansas City man has been charged in the murder of a 33-year-old man earlier this month.
Terron R. Hooks, 33, faces second-degree murder and armed criminal action charges in the death of Willie J. Marshall.
Police found Marshall dead from gunshot wounds in front of a home in the 300 block of Belmont Avenue early in the morning Sept. 1.
Police said several witnesses were interviewed who said the home is a known party house.
According to court records, witnesses described Marshall's killer as a man who went by the nickname "T-Rex."
Police traced the nickname to Hooks and found that his cell phone was in close proximity to the home at the time of Marshall's homicide.
Witnesses told police they saw Hooks striking the victim, then shooting him.
Prosecutors requested a cash bond of $250,000.
Copyright 2013 KCTV (Meredith Corp.) All rights reserved.