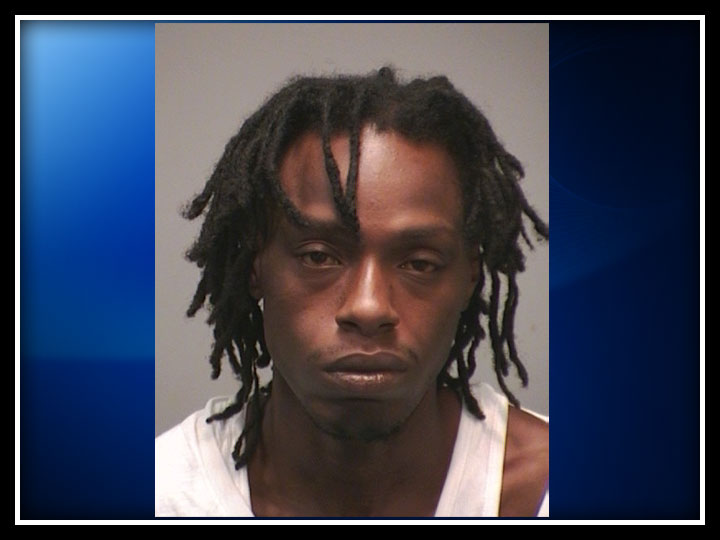 The following photo of Shykwon Supreme Sunchild was provided by the New Haven Police Department.
NEW HAVEN, CT (WFSB) -
A New Haven man spotted on the roof of a store was arrested after police said he broke into the building earlier in the evening.
Officers were called to the Dollar Store at 488 Whalley Ave. where they spotted a man, who was later identified as 31-year-old Shykwon Supreme Sunchild, who is also known as Maurice Kendricks.
Firefighters brought in a ladder to get Kendricks down from the roof. As the ladder arrived, Kendricks was climbing down a drain pipe, but he slipped down it to the ground, police said.
Kendricks landed on his feet and was arrested.
"He was checked out by EMTs, and it was determined he hadn't injured himself during his rapid descent," police said in a statement Monday.
Police determined that Kendricks broke into the Dollar Store through a roof holder. However, it is unclear what Kendricks did in the store.
"A key holder was summoned to the scene. When the store owner arrived, he realized he'd forgotten his key," police said in a statement Monday. "Consequently, Sunchild's activity in the store couldn't be determined."
Kendricks was charged with second-degree burglary and third-degree criminal mischief.
Copyright 2013 WFSB (Meredith Corporation). All rights reserved.