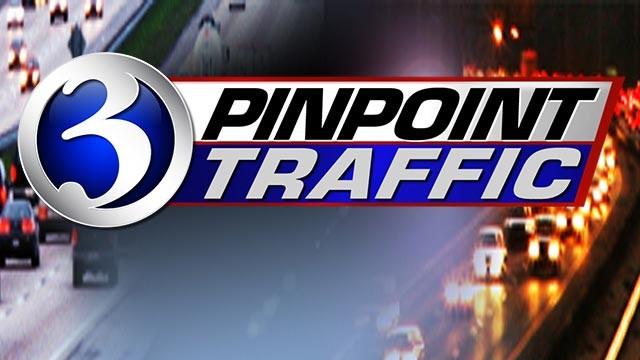 WATERBURY, CT (WFSB) -
A ripped trailer on Interstate 84 in Waterbury is expected to cause delays for the evening commute, police said.
Traffic is building after a crash, involving a tractor-trailer, on the eastbound side of I-84 near exits 17 and 18 around 11 a.m.
The trailer was ripped in half when an unidentified company was trying to remove it from the highway, police said.
It is expected to take about two more hours to clear the crash scene and remove the debris, police said.

Minor injuries were reported in the crash.
The driver, who was taken to Waterbury Hospital, was issued a ticket for speeding and failure to stay in lane.
Copyright 2013 WFSB (Meredith Corporation). All rights reserved.