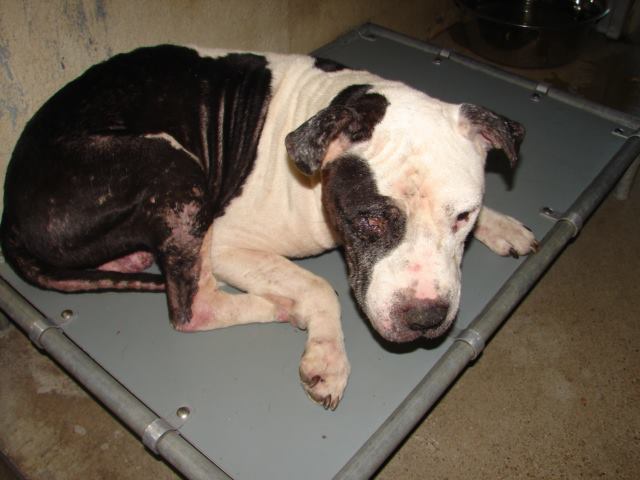 NEW LONDON, CT (WFSB) -
New London police arrested a woman who is charged with leaving a 10-year-old pit bull for dead behind an abandoned property earlier this month.
A pit bull was found tied up behind a vacant house on Blinman Street on Sept. 4, police said.
The pit bull had several open wounds on his body, bacterial infections and is missing an eye, officers said. The dog was taken to a veterinary hospital in Waterford, where it received antibiotics and treatment.
A woman, who was later identified as 30-year-old Marissa Clarke of New London, reported to police that her pit bull had been missing since she tied it up near a convenience store on Banks Street.
After police located the pit bull, who matched Clarke's description, Clarke was arrested and charged with cruelty to animals, failure to vaccinate and failure to license a dog.
Clarke signed ownership of the pit bull over to the New London Animal Control Division, police said.
Clarke is expected to be arraigned at New London Superior Court on Sept. 23.

Copyright 2013 WFSB (Meredith Corporation). All rights reserved.