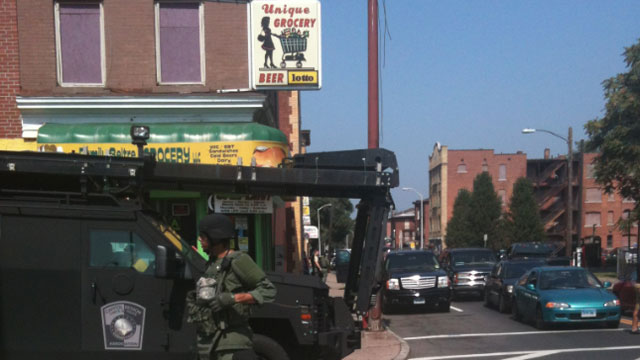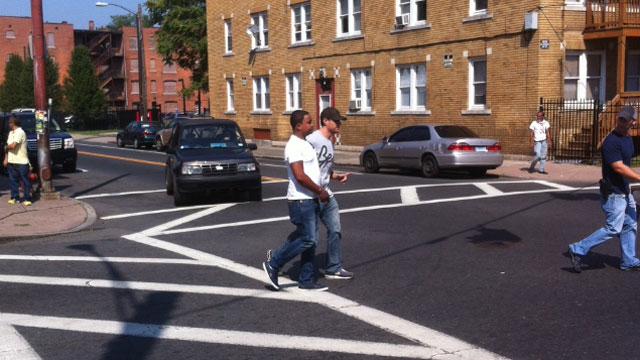 HARTFORD, CT (WFSB) -
Authorities raided two buildings in the Frog Hollow section of Hartford on Wednesday afternoon in connection with a federal narcotics investigation.
The Drug Enforcement Administration and Federal Bureau of Investigation surrounded a bodega and an apartment near the intersection of Broad and Ward streets at about 1 p.m.
Sources told Eyewitness News more than $25,000 was taken when federal agents raided the Family Beltre Grocery, and its owner, Johnny Beltre, was arrested.
Authorities hauled out plastic bags filled with evidence that sources said included two guns from inside the store, and a gun in the apartment.
The Hartford police SWAT team assisted federal officials with their investigation.
No one was injured during the raid.

Police told Eyewitness News they've responded for narcotics and fraud investigations before at the Family Beltre Grocery. There have been burglaries, robberies, liquor and other violations reported at the location.
In 2010, state records reveal the liquor license at the Family Beltre Grocery was suspended for nearly a week for beer permit.
Copyright 2013 WFSB (Meredith Corporation). All rights reserved.