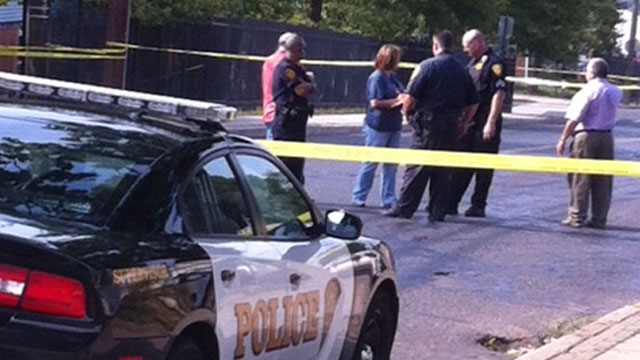 BRIDGEPORT, CT (WFSB) -
Bridgeport police say they arrested a man on gun charges after learning he wanted to retaliate for a shooting that killed one person and injured four others.
Twenty-8-year-old Jalil Hill of Bridgeport was arrested early Wednesday morning after a brief police chase. Police say they received information that Hill had a gun and wanted revenge for the Tuesday afternoon shootings.
Hill was detained on bail. It's not clear if he has a lawyer.
Twenty-6-year-old Christopher Pettway of Bridgeport was killed and four others were injured in Tuesday's incident. Police say the survivors' injuries don't appear life-threatening.
Police say they have leads, but haven't arrested anyone in the shootings.
Authorities say a friend of Pettway was shot in the leg in a separate incident early Wednesday morning. That victim is recovering.
Copyright 2013 The Associated Press. All rights reserved. This material may not be published, broadcast, rewritten or redistributed.