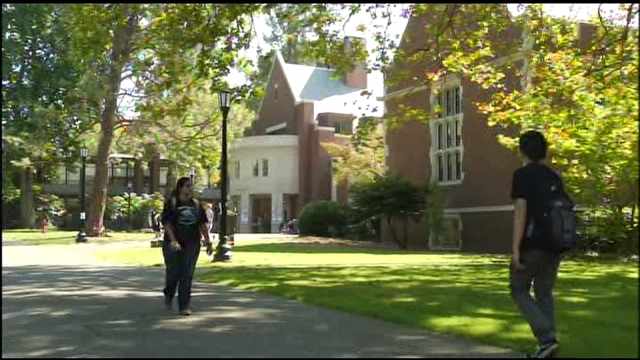 PORTLAND, OR (KPTV) -
Reed College administrators say they've started an investigation after receiving a complaint about naked students who were taking part in an annual tradition
In the annual event, upper classmen - some dressed as gods and goddesses and others dressed in nothing at all - gather around incoming freshmen walking into Vollum Hall and demand libations to the gods in return for "promised good luck" in the coming school year.
"I am sure the students in question believed they were engaged in harmless fun," wrote Reed President John Kroger. "Unfortunately, the conduct of the nude students caused deep distress to some members of our community."
Reed College staff said they received a complaint that the tradition created a hostile environment for victims of sexual assault.
Students who spoke with FOX 12 said the complaint is an overreaction.
"I think it's a misunderstanding on the part of the student. Reed kind of has a tradition of nakedness, like during Ren Fair for instance. We have painters painting themselves blue and running around naked. It's completely non-sexual," one student said.
Reed College staff are now investigating to figure out if the incident violated Title IX, which prohibits sexual discrimination within any school or educational system that receives federal funding.
Copyright 2013 KPTV-KPDX Broadcasting Corporation. All rights reserved.